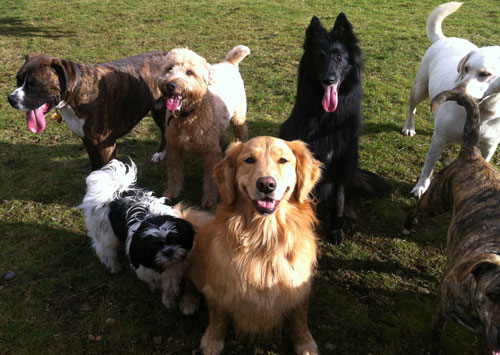 We offer boarding to all Poochies that are social with dogs and people. We are an open concept facility. What this means is that the dogs are free to run and play during the day and are crated for mealtimes and at bedtime. Naughty dogs will be removed and owners will be contacted.
Owners can drop off "Fido" between 7:30am and 11am and pick up between 2:00pm and 6:00pm Mondays through Friday. We do not receive customers outside of these business hours except in the case of a serious medical or family emergency. Weekends our hours are 8:30 – 9:30am and 5:00 – 6:00pm for drop offs and pick ups.
We do not accept drop-ins to ensure our numbers and that each dog receives enough individual attention.
Give us a call at 250 898 9022 or email us to book a spot for your Poochie or if you have any questions.