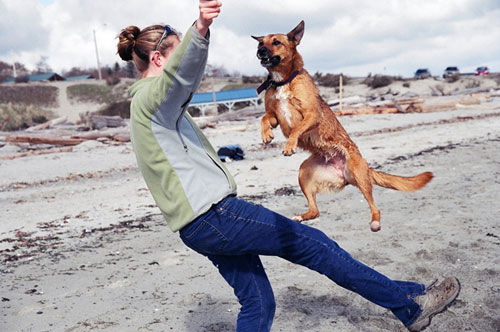 Spin
Weave (through your legs)
Roll Over
Retrieve
and more…
Frequency: Once per week for four weeks
Prerequisites: NONE!
This is a FUN class! Using treats, toys and every bit of energy you can muster, we will teach you and your pooch some exciting new tricks that will keep both of you thinking.
Give us a call at 250 898 9022 or email us if you are interested in these classes or for more information.