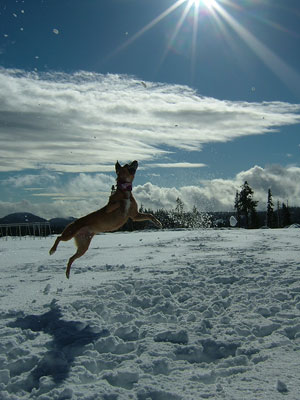 Stand/Holding the Stand
Heel
Stop
Here
Distance Drills
Drills on the move
Frequency: Once per week for six weeks
Prerequisites: Basic Obedience
Our Intermediate class will continue to teach your dog some more advanced commands. If you feel confident that you and your dog have mastered what we covered in Basic Obedience, this class will take you to the next level. To master this level of training your technique will have to be close to perfect so daily practice will be essential. Don't be intimidated, if you are willing to learn, you can do it.
If you are unsure that your dog is ready for this class, consider repeating the Basic Obedience class. Quite a few people take this route.
Give us a call at 250 898 9022 or email us and we'll help you decide the best route to take.